Anyone who knows me knows that I love listening to swingin' jazz, I love to swing dance, and I love to cook delicious vegetarian food.
I'm in good company; there are lots of vegetarian and vegan Lindy Hoppers here in Toronto as well as abroad. In fact, quite a few of the Bee Keepers (a.k.a teachers) here at Bees' Knees Dance are vegetarian or vegan, including our own Shannon Refvik, Reesa Del Duca, Jasper Palfree, and Kris Light.
A group of us went down to New Orleans for the Ultimate Lindy Hop Showdown in 2013 and even as vegetarians in a fried-chicken-and-seafood-gumbo kind of town, we were impressed and inspired by the local cuisine.
Taking inspiration from a particular swing song we like to use in class, here's a recipe that can be made vegan or vegetarian and reminds me of New Orleans. Do you know what it means to miss New Orleans?
Seitan "Alligator Meat" Muffaletta (sandwich)
.
Cajun "Alligator" Seitan
(can be made in advance, just store it in the simmering liquid in the fridge until ready to use)
1 1/4 cup Vital Wheat Gluten (such as Bob's Red Mill)
3 tbsp Chickpea (Garbanzo Bean) Flour (such as Bob's Red Mill)
2 cloves garlic, grated fine (use a microplane or the fine side of a box grater)
1 tsp paprika
½ tsp dried oregano
½ tsp black pepper
½ tsp dry thyme
¼ tsp cayenne pepper
½ cup cold vegetable broth
¼ cup soy sauce
1 tbsp olive oil
2 tbsp fresh lemon juice
Simmering Broth:
4 cups vegetable broth
4 cups water
¼ cup soy sauce
Fill a large stock pot with the broth, water, and soy sauce, cover and bring to a boil.
In the meantime, in a large bowl, mix together the vital wheat gluten, chickpea flour, garlic, and spices. Combine the vegetable broth, soy sauce, olive oil, and lemon juice. Add the wet ingredients to the dry ingredients and combine with a wooden spoon. Knead with your hands for a few minutes until the mixture is stretchy. Cut into four equal pieces and shape into cutlets.
Once the liquid is boiling, lower the heat to simmer and add the "alligator" cutlets. Partially cover the pot and simmer for 45 minutes, turning the cutlets over occasionally. Take off the lid, turn the heat off, and let sit for 15 minutes. Cut each cutlet in half, on the diagonal.
Breading:
1 cup of panko breadcrumbs
1 tsp garlic powder
1 tsp paprika
1 tsp dry oregano
1 tsp dry thyme
½ tsp black pepper
½ tsp salt
oil for frying
Mix all the breading ingredients together in a wide bowl. Take the cutlets, cooled but still wet from the simmering broth, and coat them in the breading mixture. Fry in hot oil, four halves at a time so you don't crowd the pan, for two minutes on each side, then two minutes more on each side.  Set on a paper towel to absorb any excess oil.
Olive Salad
Purchase in New Orleans or make your own in advance:
¾ cup green olives (pimento or garlic-stuffed, if possible), drained
¼ cup pitted Kalamata olives, drained
1 tbsp capers, drained
3 – 4 pickled cocktail onions,drained
1-2 cloves of garlic, minced
2 tbsp olive oil
1 tbsp white wine vinegar
1 tbsp fresh (if you can get it) or 3/4 tbsp dry oregano, chopped
1 tsp celery seeds
dash of salt and pepper
Chop the olives and onions and mix with the capers, oregano, celery seeds, salt & pepper, vinegar and olive oil and pack into a jar. Let marinate in the fridge at least 24 hours.
Make the Muffaletta
Keiser bun or fresh Italian bread
Two Alligator Seitan cutlet halves
Mozzarella Slices
Provolone Slices
(use regular cheese or vegan Daiya Mozzarella and Provolone slices)
Olive Salad
Mayo
(or vegan mayo such as Veganaise, Earth Balance, or Just Mayo)
Optional toppings: lettuce, tomato, onion
Place the hot seitan cutlets on the bottom half of the bread and top with the cheese slices. Broil them on high in the oven with the tops of the bread to toast for about 60 seconds or until the cheese melts. Remove from the oven, add the olive salad, spread some mayo on the toasted top, add toppings, place the top on the sandwich, and enjoy.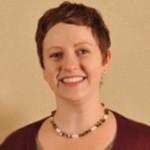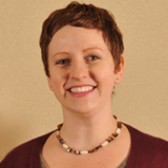 Heather O'Shea
The Buzz Blogger