One question we frequently get from level 1  students is "where can I get music good for practicing"? The easy answer is to look for swing era jazz. Jazz from the 1930s. Count Basie, Duke Ellington, Ella Fitzgerald, Jimmie Lunceford, Chick Webb. Great artists from the swing era but the library of material from these artists is vast and not all their recorded material is appropriate for dancing. A lot of the recordings are poor quality and difficult to hear. And much of it will be too fast for the Lindy Hopper.
In years gone by I used to make practice CDs and give them to students. These CDs would have a variety of tempos and consist of artists from the swing era. It could be argued that there may have been copyright infringements with this practice but I'm going claim fair use for educational purposes. Fast forward to the digital era, where physical media is less relevant.  My computer doesn't have a CD burner so even if I wanted to make practice CDs it isn't as straight forward as it has been in the past.  Instead, I've created a playlist on 8Tracks.com.
8Tracks is an internet radio station that allow users to curate playlists. I've put together a playlist of 12 songs that are beginner friendly. These are songs I frequently use in classes for teaching. They have a brilliant simplicity, are good quality, and are fun songs that I would social dance to anytime. The low end tempos start at the 125 bpm range for working on eight count rhythm, swingouts and fundamental Lindy Hop movement. For Charleston it's probably best to use faster songs although Charleston in the 140 bpm range can be a  good excercise in body control. The fastest tempo in the mix is Lionel Hampton's Flying Home which is 192 bpm.
The last song in the playlist is Jimmie Lunceford's T'aint What You Do. This song is often used for The Shim Sham which is taught in our Jazz 1 classes. There are other Shim Sham songs but this seems to be the most commonly used song for the Shim Sham in Toronto.
You can listen to the playlist here → http://8tracks.com/luluhop/beginner-lindy-hop
Although I like the simplicity of creating and sharing an 8Tracks playlist, there are some caveats that listeners will encounter. In order to stream copyrighted music 8tracks has to comply with playback restrictions. Listeners can fast forward to next song but are not able to repeat songs. Playback is also through your computer or smartphone so some people won't be able to play through a good sound system. What it does provide is artist information and the links to purchase in iTunes.  I recommend that people buy music they enjoy. Especially if it moves you to dance.
Discovering "new" music is part of the reason I love Lindy Hop.  I hope new Lindy Hoppers find this playlist useful and journey into the great music of the swing era.
Beginner Lindy Hop Playlist – Track info and bpm
Jump Session – Slim Gaillard and Slam Stewart – 165 bpm
You've Got to Walk the Chalk Line – Buddy Johnson125 – bpm
Lost in the Shuffle – Artie Shaw – 146 bpm
Don't be That Way – Lionel Hampton – 136 bpm
Drop me Off in Harlem – Ella Fitzgerald – 120 bpm
That's Rhythm – Rex Stewart – 147 bpm
Alligator Meat – Joe Swift and the Johnny Otis Band – 123 bpm
Take it from the top – Chick Webb – 162 bpm
Apollo Jumps – Luckey Millinder – 143 bpm
Jive at Five – Count Basie – 173 bmp
Flying Home – Lionel Hampton – 192 bpm
T'aint What You Do – Jimmy Lunceford – 159 bpm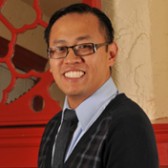 ARTHUR LULU
THE BUZZ BLOGGER