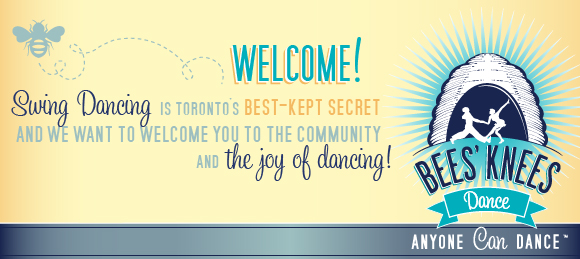 Welcome to Bees' Knees Dance
Thank you for purchasing our Groupon! We're certain you're going to love Swing dancing as much as we do.
Your Groupon entitles you to one month of our Beginner Swing Classes for either one or two people, depending on the voucher purchased. Choose from the following Lindy Hop 1.0 class slots:
Mondays at 7:20PM
Tuesdays at 6:10PM
Wednesdays at 7:20PM
.
Register for your preferred time slot (as space permits) and attend the same time slot each week for one month. Each class includes 50 minutes of group class instruction time, followed by a 20 minute deejayed "Bee-cess" practice social dance!
Please complete the form below to submit your request, and check your email for instant confirmation.
Questions? Contact us anytime! We're here to help.
See you on the dance floor!